Hey VASC Members! It's Five for Friday!
Happy New Year!  Jump Start your weekend with these interesting articles, educational links and resources we've been "pinning." Check out these posts concerning mindfulness for educators and kids, misuse of behavioral buzzwords, free community college, and for fun: things you'll never hear a school counselor say.  Follow 'VASC School Counselor' on Pinterest to get even more great resources!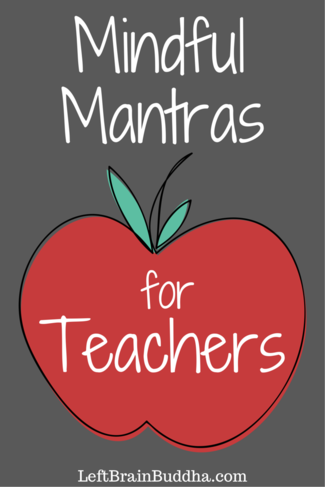 1.
"A simple way for teachers to bring mindfulness to the act of teaching is to recite a mantra — a short phrase that helps us on those days when our classroom feels more like Lord of the Flies than Dead Poets Society."
via Mindful Mantras for Teachers | Sarah Rudell Beach.
2.
"Remember, mindfulness takes training. The goal is to train your mind to observe your thoughts and feelings without judgement or criticism. In this, you can cut out habitual, negative thought patterns and prevent downward spirals of negativity. You further carve a path to access expansive inner resources of peace, contentment, meaning, and well-being."
via A Mindful Minute: 3 Fun Mindfulness Exercises For Kids (Illustrated) | Stress Better.
3.
"Improperly dropping those sorts of words into conversations only perpetuates an existing stigma surrounding mental illnesses and vilifies certain forms of conduct that many people dislike or just find disconcerting."
via 'She's OCD!' 'He's Schizo!' How Misused Health Lingo Can Harm – NBC News.com.
4.
"President Obama is in Tennessee previewing some of the big issues he'll talk about in his State of the Union address later this month. Today, he'll speak in Knoxville, focusing on education and an idea that is gathering steam in some states: making community college tuition-free.
In the emerging debate over this idea, there are skeptics and there are true believers."
via Obama In Tennessee To Promote Free Community College : NPR Ed : NPR.
5.
"As a School Counselor, do you ever have to stop yourself from saying what you really want to? Don't worry, I said it for you! Enjoy some humor while you watch me say the things a School Counselor should never say out loud."
via Things you'll never hear a School Counselor say – YouTube.
And a BONUS FIVE FOR FRIDAY! Check out our latest GRADUATE STUDENT OF THE MONTH POST!
Arielle Estes, January Graduate Student of the Month – Virginia Alliance for School Counseling.
Sincerely,
Your Virginia Alliance for School Counseling Board